Maine is notorious for having one of the strongest environmental regulations on the planet. Mainers care more about rats birds bugs weeds and puddles than they do about unemployment, poverty, budget deficits and homelessness. Maybe that's way the later four are so common in Maine. Similarly in states like California where citizens and its agriculture must suffer a drought to protect a bunch of sucker fish or in Florida where a big swamp matters more than new jobs or agriculture the welfare and rights of human beings are compromised along with their jobs and homes to protect useless dumb animals as well as plants and filthy swamps.
Maine is rural and full of forests and swamps that could be cleared away for economic development yet the envirowhackjobs obstruct us from using our own land and resources. Its not just Maine, other states are prevented from using their own land and resources because the EPA says its bad for the environment and if that means some people maybe children are going to starve to death, freeze to death or have no job or home, so be it.
3 years ago in the city of Ellsworth Maine in Hancock county, the second poorest county in the state, a dispute between fed up unemployed Mainers and a new retailers and leftist envirowhackjobs developed over a plot of land on a very small wetland. In fact its not even a wetland, its a small puddle full of reeds and leeches adjacent to the freeway to Machias and Millbridge. Its polluted and filthy but the left doesn't agree. It is pristine, beautiful and tearing it down is equated with burning down the Brazilian rain forest. The left is in an uproar because Lowe's was planing to build a large retail store on top of it. Add to this there was a bird sanctuary nearby and there was concerned about the store creating heavy traffic hence green house gas. Also Lowe's is a store for development and construction, they have murdered trees and cut them up into boards, even better reason to go after them.
Ellsworth Maine however needs every little job they can get a hold of. Ellsworth is one of the poorest cities in the state. Many of it's residents are unemployed or underemployed and there is a large population of homeless in the city. At the Emanus shelter, hundreds of adults and children crowd into this small building trying to sort out their lives and get back out of poverty but run into a wall. A green wall that prevents them from entering the workforce and finding homes. I met one man there when I was volunteering at Emanus and he was looking forward to Lowe's building in town. He had been released from Jail and had a very difficult time finding work. He used to work at the labor ready in Ellsworth before it closed down and he made a living recycling bottles and cans. He and a lot of other people at the shelter have been growing more and more conservative because of attempts by the radical left to block new jobs. I'm sure that many in Ellsworth agree since more than half the population votes republican.
The environmentalists had support from anti box store activists as well as small business owners such as the owners of the local ACE hardware. The local dinosaur media, specifically the Bangor Bolshevik Daily News and the Ellsworth Anti American also inflated concerns about small business and about fears of environmental damage. Thankfully however there was enough outcry from people in Ellsworth and in other communities over the loss of employment and the severe poverty affecting Maine.
I was also heavily involved. I voiced my opinion on several local papers stating, "Look, we have a miserable economy. We have families that have no jobs and even no homes. There are young people who want to work and save money to go to college. This Lowe's department store is what we need. How is a puddle of water going to help our economy?"
The zoning board agreed to let them build on the wetland but there was a new problem. The city council wanted to charge high taxes on the Lowe's department store. Lowe's threatened to move out and take it's jobs elsewhere to some other low tax haven like New Hampshire. Fortunately there was enough public outcry and they agreed to reduce the burdens. On January of 2008 after years of red tape and left wing communism and with the help of fed up community members, the Ellsworth Lowe's finally opened and with it hundreds of new jobs. In addition the city of Ellsworth will finally receive new funds, The bad news is that due to high taxes and regulations, the store will not be able to hire as many people as it normally would.
A similar incident came about in Brewer Maine. Lowe's also wanted to build in the city of Bangor. They were going to use the old Walmart department store on Hogan road but were unable. They wanted to build on a hill across from the Super Walmart. The ecowhackos and the nimbys tried to stop it from happening but they were very outnumbered. The homeless man I told you about now works at the Lowe's department store in Bangor after having no job for almost a year. What the socialist liberal system couldn't do, the capitalist system made possible.

The average Lowe's department store hires almost 1000 employees and produces over a million dollars for the community


This puddle of water that the leftists protected creates no jobs, no income, no hope, and no future whatsoever for thousands of poor people in Maine with no job.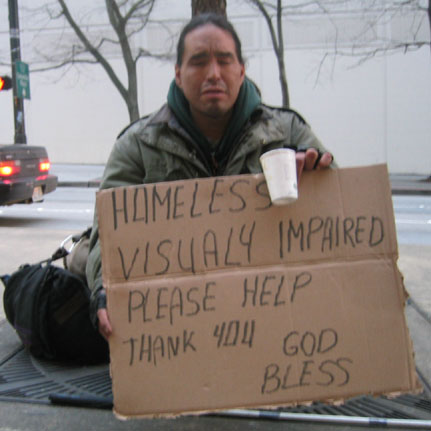 AND THE LEFT WAS SOOOOOO HAPPY!